Car Wreckers Brisbane
You might have an unused and old car in your garage that you want to get rid of. Cars for Cash Brisbane are a well-known company in Brisbane in where you can entrust your car. We are Cash For Old Cars Brisbane best company who pay best offer of your car.
We are the best car wreckers Brisbane with all the services you need for your wreck, scrap, broken, and used car. On the onset of contacting our team for a quote we will already give you the best services and we will make sure to it that our clients will feel at ease and comfortable upon choosing our company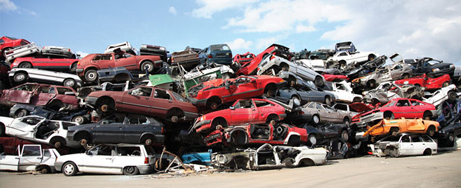 Scrap your car for a high price
If you are having doubts with our company's capabilities, rest assured that we are going to give you the right amenities. We've got the best team members of car wreckers Brisbane and we are drilled on how to give our clients the best services with the city and its suburbs. If you get rid of your used car. We are Cash For Used Car Brisbane. Just call and book your car.
If you thought that we'll going to pay you lesser for having a wreck car, no worries since Cars for Cash Brisbane is a known company with our high paying quotes for any kinds of vehicles including those damaged, broken, old, and wrecked cars. If you wanted to have a quote for your wreck car, you can simply contact us through our phone number or email.
You may have a car that has been giving you troubles for the past years through having a mechanical defect in the middle of the road so, why don't you just sell it to us who are a Car Wreckers Brisbane and you can have your instant money that you can definitely use to buy a new car.
Here in Cars for Cash Brisbane, you really won't regret transacting with us for your car is in good hands. Whatever vehicle you have at home, rest assured we are going to buy it for Cars for Cash Brisbane would buy all kinds of vehicles from trucks, utes, 4wds, vans, and many more.
Wrecked car removal Brisbane
Are you having trouble on how to transport your old and wrecked car from your place to our garage? Well, you don't have to worry anymore for we are going to handle it for you. We don't just offer Car Wreckers Brisbane as we also have our free towing services offered to our customers and whatever wrecked your car is, we can definitely get it from your house in any means. If you are looking for car removals in Brisbane. So We are Car Removals Brisbane. We remove your car within half an hours.
You may find other car buyers who charge you big money with their towing service which makes you have lesser money after selling your car but here in Cars for Cash Brisbane, you don't have to worry for we way pay you the whole amount of your car's quote within any extra charges on the car removal.
Don't think your car doesn't have any use already
If you happen to have a wreck car at home and you thought that it can't be off use anymore well, Cars for Cash Brisbane is a place in where you can maximize the use of your car through selling it to us and we will pay you big money for your wreck car that has been junk from your garage for a moment.
As being a Car Wreckers Brisbane, we would want to help you in have a hassle-free life through giving you a faster transaction from contacting us to the pickup of your car from wherever it is. Acecashforcars.com.au for Perth and get top cash in over all the Perth Region.
If you wanted to ask for the quote of your car for a Car Wreckers Brisbane, you can easily reach us through our phone number and email which can be found on the bottom part of the site. So, what are waiting for? Our team is already waiting for you to reach us out. We are best Brisbane truck buyers and seller . If you willing to sell your truck just call Truck Buyers Brisbane and get free quote .